It's back! The 2022 Mountain Bike Hall of Fame Inductions are live and in person for the first time since 2019! It's the museum's biggest event of the year and there's a full slate of fun and tasty events you won't want to miss.
Meet, Greet, Ride, Celebrate!
Since 1988, the annual Hall of Fame Inductions have become one of the most enjoyable special events of the year in the Mountain Bike Community. Join us Friday and Saturday, October 7th-8th for this extra special weekend of fun as HOF luminaries and friends old and new gather from around the world at the Mountain Bike Hall of Fame in Fairfax, California.
Event #1 – Friday evening Meet and Greet at the Hall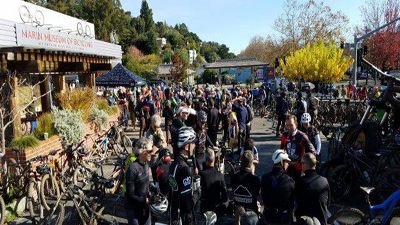 Hang with the Legends! Friday, October 7th, 6:30-8:30 PM. Come meet the 2020, 2021 and 2022 inductee-elects. Help us welcome these new inductees to the Mountain Bike Hall of Fame! Enjoy local brews, great wood-fired pizza, music and hanging out with the celebs!
Two ticket levels: Members $25 and Non-members $40
Event #2 – Saturday morning Ride with the Legends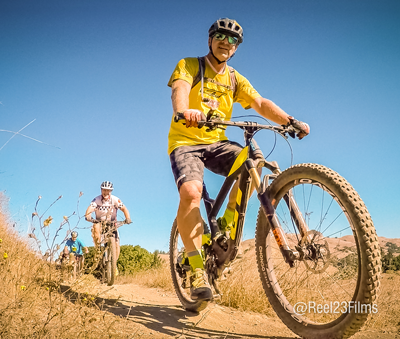 OK, what could be cooler than hanging out with all the inductees? Well, how about going for a ride with them? That's right– join us for a super fun Saturday morning tradition– on the trail! We'll roll out from the Hall of Fame at 9am and return at about 12 noon. We suggest arriving at about 8:15am to get checked-in and ready to go.
After the ride we'll have plenty of local brews and a great grilled lunch from 11:30-2 all included in your ticket price. Non-riders can join in the lunch too with a $20 donation. The ride takes in local Marin County trails including White Hill Railroad Grade and Camp Tamarancho singletrack including the famous Endor Flow Trail. Past and present Hall of Fame Inductees will be along on the ride. Pace is fun and easy and we regroup often to take in the scenery– no one gets dropped and everyone has a great time. Ride is ebike friendly.
Calling all Legends– the ride and lunch are complimentary for all Mountain Bike Hall of Fame Inductees
Not a Hall of Fame Inductee? There are 2 ticket levels: Members are $40 and Non-members are $60.
Event #3 – THE MAIN EVENT! Saturday evening induction ceremony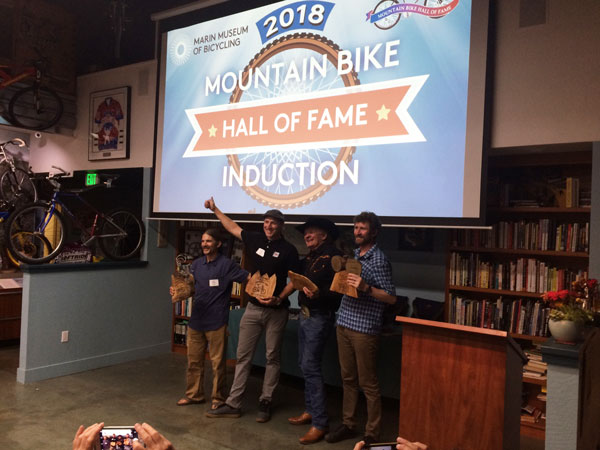 Saturday, October 8th, including a luscious amazing artisan grazing table, deserts, fine wines and beers from 5:30-7:00, Induction Ceremony from 7:00-10pm. Be here to usher in the 2020, 2021 and 2022 Hall of Fame Inductees and enjoy the festivities.
NOTE: SEATING IS VERY LIMITED and this event sells out quickly, so you'll want to purchase your tickets ASAP!
Ticket levels for the Saturday evening event:
Induction Ceremony including great food, fine wines and beers and a super inspiring program that only the Mountain Bike Hall of Fame can deliver: Members $50, Non-members $75.
This year is extra, extra, extra special– a once-in-a-lifetime event. Due to past Covid restrictions,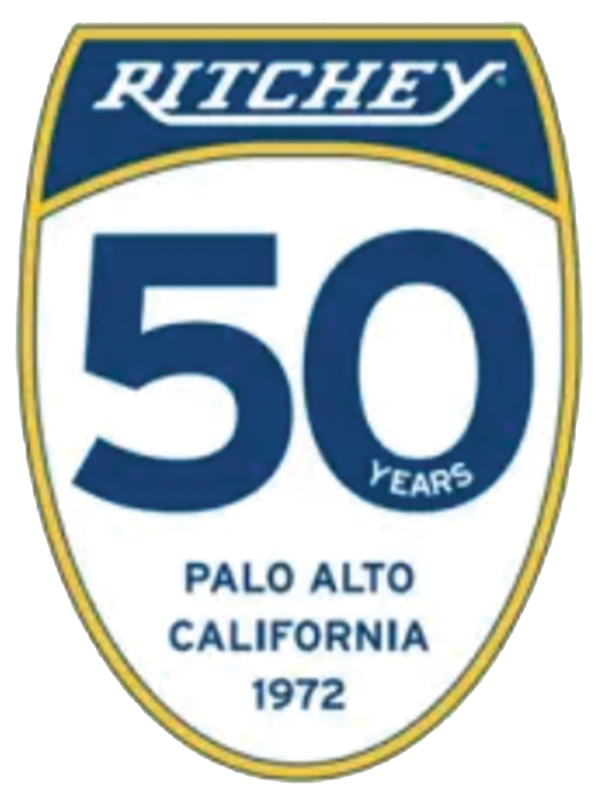 we will be honoring THREE years of Inductees all together– those from 2020, 2021 and this year's class of 2022! That is a LOT of inductees altogether. It's going to be amazing. And if it were even possible to make it more special, this year's event is being Presented By Ritchey Design, celebrating their 50th Anniversary!
Click here to purchase your advanced tickets, or buy them in-person at the museum while they last. A limited number of tickets may be available at the door unless the event is sold out. Advanced purchase is always recommended.
We look forward to seeing you at the Marin Museum of Bicycling's 2022 Mountain Bike Hall of Fame Inductions. Live and in person for the first time since 2019!