Building and Racing Dream Bikes – How Mountain Biking Changed the World. Check out this special kick-off event to mark the restart of the Marin Museum of Bicycling's live, indoor Speaker Series in the museum's main gallery!
Meet visionaries Mike Sinyard, founder of Specialized Bicycle Components, who influenced the evolution of mountain biking. Ned Overend, Team Specialized phenom who has dominated cross country mountain bike racing for decades. Fanie Kok, leader of the Specialized Soil Searching program. Joe Breeze, Hall of Fame pioneer and creator of the first purpose-built modern mountain bike and lead curator of the Marin Museum of Bicycling. Experience the museum's magnificent collection of bikes and our new and expanded gallery space. Otis Guy, Hall of Fame pioneer will be your host and MC. Q&A to follow.
We hope you can join us on Friday, May 6th! Doors will open at 6pm to give you a chance to enjoy refreshments and see our amazing collection of bicycles from 1868 to the most modern, plus selections from our collection of vintage print materials– and also for taking in some tasty local Craft Beers and Snacks. Presentation starts at 7:00.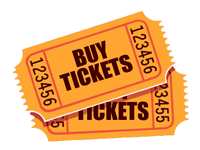 Click here to purchase tickets, or buy them in-person at the museum while they last. A limited number of tickets may be available at the door the evening of the event but advance purchase is recommended.